Online Betting Sites in Canada
In online betting market there are hundreds of different Canadian betting sites that are available for players to choose from. It can be an overwhelming process to try to sort through them all just to find one that you like. There are several different sites that seem to be great no matter what type of bettor you are but it is always a good idea to find one that is a perfect fit for you. A lot of people don't know where to start and that it ok because there are so many factors that come into play when making this decision. Here are some things to look for in good betting sites.
Best Betting Sites in Canada
How do we Review the Best Betting Sites?
Safe, Secure and Trustworthy: Age and License
More and more players are assessing the question of trust and security when they play online. To make sports bets, you must deposit some money into your account and that means passing on your own financial information. The sportsbook involved simply must have strong security in force and this is one of the criteria that we take into account.
Exact details relating to site security can be found in a number of ways: A sportsbook may have a dedicated page outlining the software that they use or, this information may be placed in the About Us section. Failing that, anyone keen on following this up should check the Privacy Policy which will outline exactly how that personal information is used and safeguarded.
As for licensing, we would not recommend a sportsbook if they were not fully licensed and regulated to provide betting services in Canada. As a very bare minimum, a site must be legally allowed to trade here and we ensure that this is the case.
The question of trust can be harder to quantify but it helps if an operator has been providing sports betting services for some time. In the case of 888Sport, the company has traded since 1997 while Sports Interaction came online in the very same year. Royal Panda set up a little later in 2013 but in all instances, the three operators have had plenty of time to become established and build up trust among their customer base.
We all like to bet on different sports but what unites us is the quest for choice. In the modern age of betting, it simply isn't enough for a sportsbook to issue moneyline odds and expect to see their customer base grow: Prop bets can often hold the best value and we therefore need to see a good selection of markets.
This is another criteria that we use when we come to judge a sportsbook's suitability. Beyond that moneyline pick, we want to see a good set of props such as correct score in tennis, both teams to score in soccer and top ten finishes in golf. Having that choice is so important for many sports bettors so we need to assess it.
Choice has to be backed up by value and we need to see our sportsbooks providing competitive odds on those available markets. Using decimal odds as an illustration, nobody should keep betting at 4/1 if another sportsbook consistently provides 5/1.
We realise that no single sportsbook will offer the best odds on every single sporting outcome but they have to be consistently high and never out of step with the rest of the industry. Some of the older, more established sports betting providers will be listed on the main odds comparison sites so it's easy to check them out. With others, it's a case of having to check a range of prices individually. We think that having competitive odds is one of the most important criteria for any sportsbook to meet and this is something else that we examine very closely.
Types of Wagering Formats
Placing a single bet is the easiest way for most bettors around the world to get involved. In Canada, that isn't possible as, for the time being, customers here have to place parlay bets with more than one selection.
Any sportsbook, no matter where they are based, should still offer that element of choice when it comes to betting formats. Singles, place and each way bets should be available for those that can access them and it should be made easy for Canadians to make that parlay.
Straight line multiples should be here while other players like to place 'formula' or 'patent' bets. Typical examples of formula bets include Trixies, Lucky 15s or Goliaths where not every selection has to win for a return to come back to the bettor.
It's all about extending that element of choice and it's something else that we need to assess here.
Promotions and Welcome Bonuses
Having competitive odds is important as we have seen but the majority of players like to see sportsbooks giving us a little more. It's always good to see a welcome bonus provided and some would say that it's essential for a sportsbook to publish an opening deal.
But what should that offer involve? With many bookmakers, players can expect to get a match on their opening deposit and this can be very generous at times. As we have seen with the Sports Interaction promo which was current at the time of writing in June 2020, new customers can look forward to receiving up to $100.00 in bonus funds when they open an account and make a new deposit.
Other sportsbooks may provide more modest deals such as an offer that provides $20.00 in free bets in return for opening an account and making a $10.00 qualifying stake. The matched deposit promotions may stand to provide more in monetary terms but players should check on the question of rollovers. A rollover is a wagering requirement that asks you to play through your deposit and bonus funds a certain number of times before any profits can be withdrawn. Having assessed the requirements, you may decide that you prefer the quick and easy $20.00 deal.
Moving forward, not every sportsbook provides ongoing promotions but these help to add value through the life of the account. Bet refunds, accumulator boosts and enhanced odds for big tournaments can certainly help to build up positive customer relationships. Some sportsbooks are also starting to introduce loyalty clubs that will issue free bet tokens in return for a certain level of staking during a qualifying period.
Ongoing offers and promotions can change on a regular basis so we cannot list any specific deals here as they may well be out of date by the time you come to read this. However, we do realise that they are very important to many players so this is another point that we check on before making any sportsbook recommendations.
Banking Options and Fast Payout
We've covered choice and value and now we come to the question of flexibility. Many of us will stick with the traditional funding methods such as bank cards and bank transfers but others will demand more choice. When it comes to making a deposit or withdrawal, there are lots of ways in which to do this and the more choice that an operator provides the better.
Those regular banking methods should be in place as a bare minimum but they will often extend to include eWallets. PayPal is the world's biggest eWallet and they will provide their services to a select bunch of sports betting companies while other major providers include Skrill, Neteller and PaySafeCard.
Smaller providers such as Trustly and Zimpler may be useful to have on the roster but they aren't so widely used.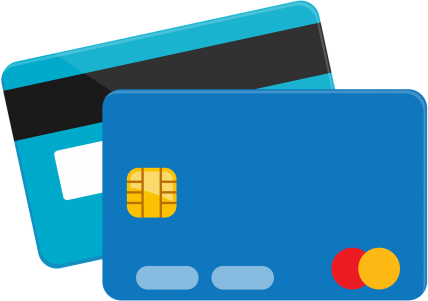 In Canada, many bettors like to see the presence of local financial institutions such as iDebit and Instadebit. These are easy to use and they can often be picked up by Canadian sportsbooks such as SIA.
Beyond those options, having Bitcoin and other crypto currencies is also a good sign. Not everyone has been quick to welcome the crypto world but this is a sign of a progressive bookmaker and that can only be a good thing.
That flexibility is great but we also want our payments to be quick. Any deposits made should clear instantly but this isn't always the case with withdrawals. When taking money out of a sportsbook account, customers should be prepared to wait – but not for too long. We think that anything up to 48 hours is acceptable but naturally, we would like to see our funds arrive a little sooner.
These questions relating to funding are also taken into account when we look to provide a list of recommended sportsbooks.
Sports Interaction (SIA) set themselves up as Canada's favorite sportsbook and there are many reasons why that's a valid claim. They are licensed in Canada and Jersey and are dedicated to providing the best possible service to players within the country.
Upon sign up, those players can get a welcome bonus worth up to $100 and there are some useful ongoing promotions too. The choice of markets is exceptional with a focus on North American events but there are plenty of betting options from sports around the world.
SIA also have an active casino and poker room but for sports, the wide selection of markets and competitive odds make them a first choice for many Canadians.
Royal Panda initially began life as a casino provider in 2013 with the sportsbook coming along a short while later. They are known among sports bettors for strong pricing and they have a website dedicated to players in Canada.
To get you started, Royal Panda offer a bonus sports bet worth up to $20.00 and while that may seem modest when compared to other operators, it's quick and easy to get hold of. The real value here comes from those competitive odds and Royal Panda offer a top price deal on certain events. Additional promos may come along when there are some big global tournaments in prospect but, when you sign up here, it's all about the long term relationship where odds are kept sharp on a daily basis. There's a good choice of markets here too with lots of events covered from North America and all over the world.

The 888 group first set up their online gambling operation way back in 1997 and that's given the company time to build up a huge amount of trust. The holding company now owns a number of sites covering many sectors of the business but 888Sport is the destination for sports betting fans.
888Sport now have a license in the US and they have been open to Canadian players for a number of years. They are known for combining a good set of betting markets and, they back that choice up with consistently competitive odds.
As for promotions, this site likes to change its offers around on a frequent basis so the best approach is to check to see what's available when you come to sign up. There is, however, always some form of deal available to add extra value.
Some useful add ons will also help an operator to make it onto the recommended list and these will include:
We don't always have the time to sit down at a PC or laptop to plan a betting strategy and this is another occasion when the sportsbook's flexibility is important. Betting on mobile is the solution and there are ways in which each operator can tackle this.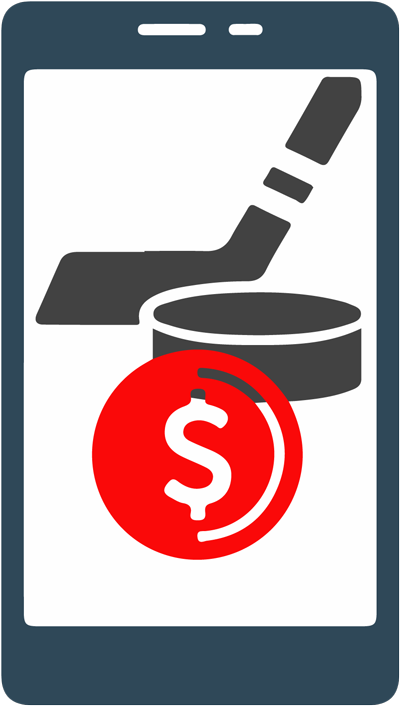 At the very least, there will be a mobile website which can be accessed via your browser. It shrinks to fit the screen and can also be bookmarked for future reference.
But the quickest way to access any sportsbook on a mobile device is via the dedicated app. All good sportsbooks should provide a sports betting app and it should be made available for the two main operating platforms – iOS and Android. We think that it's a basic requirement to have an app in place and there should be some other benefits included.
The app should be free and it should be quick and easy to locate and download. Once installed on your mobile device, it should be a mirror of the main sports betting website with no loss of speed or functionality. Speed is essential with any betting app as they are frequently used for live betting markets where the odds can change in an instant.
Some sportsbooks also go further to provide special offers for app users. This isn't really an essential requirement but it could be useful to have.
In summary, mobile betting is crucial and, at the very least, a separate mobile site should be in place. Use the mobile site if you don't have enough space and memory on your phone but, for the ultimate in a flexible betting experience, it's important for the sportsbook to provide an app.
Live betting – or betting in play – is a relatively new phenomenon but it's one that has been largely embraced by the sportsbooks. The concept is a simple one – once an event starts, pre-match markets close and they are then replaced by their live counterparts.
If we take soccer as an example, we would be looking for the moneyline bets to remain in place along with the majority of the regular prop bets including Total Goals, Last Goal Scorer, Next Goal Scorer and more. Soccer, like a number of sports, also has the capacity to bring in new markets so we might be looking for options such as Next Goal Scorer.
This is just an example but live betting can be applied to most available sports and it's important for a betting operator to offer a comprehensive in-play service. Live betting can be exciting as the odds change quickly in reaction to every goal, point or putt missed. It's challenging too as it really tests your skills as a sports analyst and these are among the many reasons why live betting is so popular.
To make it onto our list of recommended betting sites, it's not enough just to publish live markets. The odds have to remain competitive and there should be a wide selection of events, together with moneyline and prop bets. All of these elements are taken into account.
Most, if not all of us will need some assistance from our sportsbook at times and this is another area that we pay close attention to. Effective customer services are important if an operator is going to make it onto our list of recommendations.
We also like to see a choice and for most players, the existence of a live chat operator is a real bonus. Ideally, that live chat should be available 24/7 or, at the very least, during traditional working hours. This is the quickest way to sort out queries and while a live chat operator may not be absolutely essential, it's a real bonus to see one in place.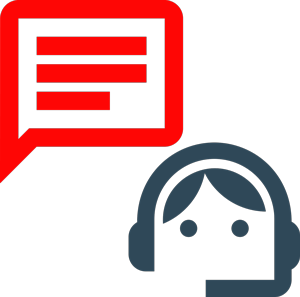 From there, account holders like to see a dedicated customer support email. A webform and a telephone number may also be useful to have even if this isn't considered vital. Additionally, a number of sportsbooks are now providing help through social media and this can also be an excellent way to get some answers.
If an operator does have a series of Frequently Asked Questions, these should be set out in a logical and comprehensive manner.
Choice is important and any customer support that is in place should be efficient and any queries are to be answered in the shortest possible space of time. Nobody should be waiting for answers – they just want to get on and start playing with some of the best sportsbooks around.