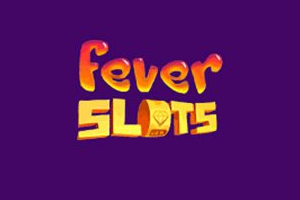 Will you be working up a fever when you start playing with this brand? Well, there's only one way to find out! This contemporary looking online casino is awash with contrasting colours, all of which complement each other in such a way that we get a charged up atmosphere. It feels like we're part of something exciting and new. Coupled with that you have the assurances of promotions, easy to use banking options, and of course, the selection of games. Our job is to determine whether they all work as they should do, and whether you'll walk away satisfied or not.
Bonuses and Promotions
If you've played the likes of Dove Slots, you're about to get a sense of Deja Vu here, as there's a lot between the two that are similar, particularly that of promotions. Even though there's this sense of sameness, we can't deny that what's on offer is generous if not considerable in variety. Seeing as how a lot of us will be newbies, or potentially so, we thought it best to look at the Welcome Bonus first, with its 100% deposit match and a host of free spins.
Not only do you get the 100% on your first allocation of funds, but on your second and third also, with the 20 free spins for each coming into playing, leaving you with as many as 60 spins and up to L600. But, and there is a but, this comes with a wagering requirement that's a lot steeper than many other casinos out there, a total of 65x, and so you may struggle to get past this initial hurdle.
As for the VIP area, that has a total of five levels to complete, with the first being that of Newbie and the last being that of Legend. To progress from one to the next, customers will need to collect loyalty points, provided whenever they deposit and play games across the site. In addition to this, there's also a weekly competition called the Spinathon, a means of gaining L1,000 simply by playing the most games and winning the most. It may not be grand, but it certainly encourages gamers to get involved and compete with one another, and all for a grand prize of real money.
Software and Casino Games
Alongside the promotions currently in action, there's a hundred or more games to work your way through, created by NetEnt, NextGen Gaming, and PariPlay. This niche but stirring selection of providers will ensure that gamers experience a varied playthrough whenever they login. On that note, and in reference to logging in, we need to make clear that only members of the Fever Slots casino can actually play the games. Even though you can browse the contents, the moment you click to play the titles will request that you signup or login.
Although this is frustrating, it doesn't take away from the fact that there's an easy to navigate interface at work here, allowing customers to go between categories, and even search for individual games. Unfortunately though, people looking for Live Casino offerings will be disappointed as none are present at this time. Seeing as how it's a fairly new and upcoming part of the casino industry, it's actually quite normal for the option not to be given. At least you have the likes of European Roulette and Blackjack Pro to see you through, though do note that there's considerably less tabletop games than there are slots.
Banking
Once again we're getting that feeling of been here, done that when browsing the Terms and Conditions, as this is where the banking information is hiding. Even if you haven't played with other casinos from the owners of the brand, you'll have to admit that scrolling through an endless ream of data isn't ideal when wanting to locate payment details. Still, once you've located what you need, everything is (fortunately) straightforward and in order. The only commentary not offered is that regarding the currencies accepted at this time, which happens to be limited to British Pound Sterling. This could be wrong, but it's as accurate as our information can get at this time, and by utilising research away from the website.
In regards to the payments allowed, it's a short offering consisting of credit/debit cards, payment over the phone, then Entropay, PayPal, and Paysafecard. All of which is confined by a monthly deposit allowance of L20,000. As for withdrawal limits, that's much lower at L5,000 for an entire month. In connection to this, you will need to email customer support with your personal details and necessary documents in order to complete the withdrawal, as well as needing at least L100 in your account.
Company Background and License
This UK based company is another that skimps when it comes to the details surrounding the establishment of the brand. We know from other resources that the site launched in 2016, making it a relatively new brand, and we know that there's two licenses at work here. There's one from the UK Gambling Commission, with the other from Alderney Gambling Control Commission. However, beyond that we can't tell you much about the team themselves, aside from the website being owned by Jumpman Gaming Limited.
Customer Service
When it comes to the customer service of the Fever Slots label, we have four different options available to us, two of which utilise social media and apps. As for the remaining two, they're focused on traditional support via emails and telephone calls. The emails and calls don't seem to have any limits in regards to when your query will be answered, but the social media ones have a limit of 9:30am to 6pm from Monday until Friday.
On the one hand we love that there's such range in who to contact and how, but on the other we dislike not having access to aid 24/7, as it really penalises those who frequent gaming sites during out of hours service.
Final Thoughts
We didn't quite get a fever when playing with this brand, but we definitely experienced an all round balanced service. Yes, there's a few potholes to navigate along the way, but primarily it's plain sailing and easy gaming. If we had to provide a rating, taking into account all that's been discussed, we'd give Fever Slots four out of five stars. They're almost there, but there's a few issues that need addressing and tightening up before they hit that full five star mark.