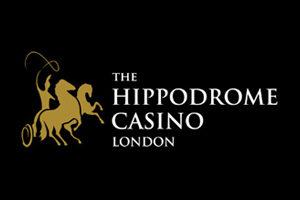 The Hippodrome Casino has been operating a land-based venue for a number of years and based on its success in London, the company has decided to launch an online offering to match.
But does it live up to everything that Hippodrome Casino has achieved in its land-based casino? Or does it come up short? We've been members of the website for quite a while now. Read our complete review below, blemishes and all.
Casino Gaming
Hippodrome Casino has partnered with Microgaming software, which is one of the top providers on the market. The company has powered online casinos since 1994, so it's fair to say they know what they're doing. Other companies that use Microgaming include big names such as Ladbrokes and Bet Victor, so it's a legitimate brand.
In terms of choice, you've got over 450 to trawl through. In other words, there's plenty for you to enjoy. Our favourite games on the site include:
Immortal Romance: Twilight is one of our guilty pleasures (don't tell anyone!) and this game resembles the films in some ways. More importantly, it's fun to play and has a good bonus round.
Burning Desire: The soundtrack is what we like about this one! It's an upbeat tune that you'll be singing the rest of the day.
Live Casino
Being the experts in land-based casinos, we're not surprised that Hippodrome has a solid Live Casino to match what it does in London. There are three games available:
Baccarat
Blackjack
Roulette
We found the gameplay to be smooth, the video playback streams just fine. One last thing – the girls are stunning! It's not the main thing we look out for, but it definitely doesn't hurt. They also give some good banter, so it does feel like you're there in person.
Welcome Bonus
That Hippodrome Casino has plenty of experience in the business definitely shows. They give some very decent bonuses available to new players, of which the 1st deposit bonus definitely trumps all others. You get a 100% free matched bonus up to £250. So if you put in £250 of your own money, you'll have £500 to play with!
With a combination of both slot and table games, it's definitely possible to come out with a very nice chunk of cash once you've played through the wagering requirements. Just stay conservative with your betting strategy and don't go crazy with single bets!
Once you've used this initial bonus, Hippodrome also has 2nd and 3rd deposit bonuses available to all players. They're not as generous as the first batch, unfortunately. You get a match of 25% and 50%, the first up to £250 while the second goes up to a whopping £500. It's not 100%, but it's still very possible to walk away a winner!
Remember that you only have 30 days to use up your bonuses so don't leave your bonus funds sitting there for too long!
In terms of on-going promotions, we found Hippodrome to be a little lacking. Sure, the comp points are there for you to enjoy, but we've seen better offers out there. Nevertheless, the welcome bonus was enough to convince us to sign up and it's well worth it for that.
Mobile Gaming
This is one section where we feel Hippodrome has really dropped the ball. Mobile casinos are huge at the minute and most people are now turning to their iPads to smartphones to place their bets.
Considering the company is relatively new to the online space, we really can't see it staying away from mobile for long. It's a hefty investment to get a good mobile version running so it wouldn't be surprising if the Casino were still working on it before launching it!
We can't wait for it, in any case. We're big fans of what Hippodrome has achieved with their browser-based games, so we're sure that the mobile site will be a hit once it's out.
Customer Service
24/7 support is available to all clients, even on Christmas Day. You've got Live Chat, Telephone and Email support. The phone numbers are all toll-free, so you don't have to pay a penny if you're calling from the UK. Otherwise, just use Skype to ring the "Rest of World" number – no biggie.
We have a preference for Live Chat support, as it's the most efficient. So we always check how good the company performs on the following metrics:
Response time: The agents were quick – you certainly don't need to find something else to do while waiting for a reply.
Queuing Time: We have not had to wait for longer than a few minutes on a couple of occasions. Every other time, it's been an instant connection. Very good indeed.
Email: This is the option for when you have the time wait for a response. It will still be within 24 hours, so they're on top of things at this place.
About Hippodrome Casino
If you've ever hit the London gaming circuit, you've probably been to the Hippodrome Casino. Located on the corner of Leicester Square and Charing Cross Road in the plus Westminster area of London, it's definitely a sight to behold.
Ever since 2009, the listed building has been home to the casino. It's now one of the premiere venues on the UK, period. The building is stunning, the atmosphere excellent and we can pretty much guarantee you'll have a good time here. The company invested £40 million into restoring the building and the results have certainly paid off.
The company stands as one of the largest casinos in Britain, if not the largest. It's definitely one of the better ones when it comes to the gaming experience. In January 2013 the casino was even given the Best Land-based Casino gong at the Totally Gaming Awards. The owner of the company, Jimmy Thomas, was also given a Lifetime Achievement Award.
In other words, the company is completely legit and delivers time and time again. We like the fact that there's a land casino available as well, it just adds to the overall credibility of the place. With so many dodgy websites around, it's good to see that the casino industry is generally quite well regulated online.