Legal Gambling in Canada: Is Online Gambling Legal in Canada?
The short answer to this question is 'yes' online gambling is legal in Canada but anyone who has studied the subject will know that it's not quite that simple. The gambling laws in Canada are very strict and any operator looking to do business here will have to deal with a raft of rules and regulations.
Those regulations are the reason why we see fewer Canadian-based sportsbooks open up here but the ones that are open tend to attract a loyal customer base. In contrast, it is easier for overseas companies to set up in business and provide gambling services (casino, sports, lottery) to Canadian citizens.
There are additional laws to adhere to and we will run through those at the end of the review when we consider the Canadian Criminal Code.
The facts are that anyone setting up inside Canada in order to offer sports betting services have to be approved and licensed by the Canadian federal government. It's the most important law of all and is the starting point when we ask is online gambling legal in Canada?
Gambling Regulatory Authorities in Canada
Because Canada is spread over a vast area and each province has its own jurisdiction when it comes to gambling, there are a number of regulatory authorities in place. Perhaps the most familiar of these – certainly outside of Canada – is the Kahnawake Gaming Commission. Established in 1996 as the internet just started to change the way we do business, the Kahnawake Commission licenses three poker rooms inside its own community but it also regulates a number of online casinos and sportsbooks.
There are other regulatory bodies too and including Kahnawake, there are five in total. The others who regulate operators and make sure that gambling laws in Canada are adhered to include the British Columbia Gaming Policy and Enforcement Branch, the Nova Scotia Alcohol and Gaming Authority, the Alcohol and Gaming Commission of Ontario and the Quebec regie des Alcools des Courses et des Jeux.
How Legal Online Gambling Varies from Province to Province: Sports Betting Laws in Canadian Provinces
Within each province in Canada, each local government is allowed to put its own laws in place and so, we have a different picture in many areas of the country. Some gaming laws are nationwide and we will round those up in the final section of this review when we discuss the Canadian criminal code. Also, we will highlight the minimum age requirements in a later section.
The following table underlines how the Gambling Laws in Canada vary between those provinces.
Quebec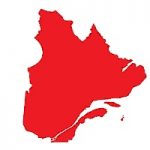 The Quebec gaming landscape is overseen by the Régie des Alcools des Courses et des Jeux and this province of Canada has traditionally been quite restrictive when it comes to legalizing gambling services to its residents.
Some activities are allowed and the landscape is a little more relaxed in the present day: Quebec sports betting is allowed and it's also possible to bet on horse racing here. There are a number of land based casinos in Quebec and these include the Casino De Montreal and the Hippodrome D'Aylmer. In addition to this list, residents of Quebec can also get involved with lottery games and online casino play.
Alberta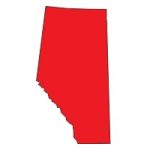 In contrast to Quebec, things tend to be more liberal in Alberta and that is underlined by the presence of far more bricks and mortar casinos. Once players have reached the legal age for gambling in Alberta, they can take part in general sports betting and horse racing and they can also play lottery and in games where profits go to charity.
The key difference here is the absence of online casino play, but there are lots of casino options to compensate for this including the ability to play at Video Lottery Terminals.
Nova Scotia
The Nova Scotia alcohol and gaming rules state that residents can undertake all forms of online gambling via online casinos and sportsbooks that are located offshore. This opens casino players up to many options and while the list inside the province is a little more restricted, there are sports betting markets and casino games to take advantage of.
There is a Nova Scotia lottery license that allows for state lotteries and those that route their profits into charitable organisations. Important niches like horse racing betting and general sports betting are also allowed and players of legal gambling age can also visit any of the land based casinos that are hosted inside the province. Finally, those video lottery terminals are also open to residents of Nova Scotia.
Ontario
Up until recently, the only Ontario gaming license held within the province belonged to PlayOLG and they were allowed to provide a wide range of online gambling services. That's where most of the local residents played, but they also have some betting options in the physical world. Anyone who has reached the legal gambling age in Ontario can also participate in horse racing betting, general sports betting, slot machines and other casino games, lotteries and video lottery terminals.
As of April 2022, a new legislation came into force in Ontario province that restricts online gambling to the portals of operators who apply for and are awarded with an Ontario license. The license to provide online betting services to Ontario residents is issued by iGaming Ontario (iGO). You can check the most up-to-date list of Ontario licensed operators at the website of iGO at all times.
The Role of First Nations in Gambling: The Mohawk Community of Kahnawake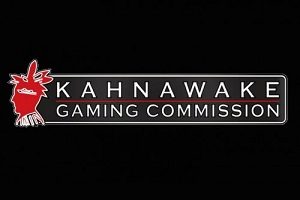 The First Nations started the gambling trend in Canada and the ancient Mohawk Community does much to advance and regulate the industry in the modern day. They were responsible for early games like Slahal which was played amongst tribes and involved rudimentary forms of wagering for currency or anything of value.
We've seen in an earlier section that the Kahnawake Gaming Commission is active inside the country and is there to regulate operators within the region. As a result, there are a number of private poker rooms and the organization also regulates a number of online gambling companies. Located inside Quebec, Kahnawake is considered to be a sovereign nation in its own right and is therefore not subject to any Canadian gambling laws. While it therefore contributes to something of a legal/illegal grey area, it has an important role to play and it must be considered in this overall round up.
Age Requirements by Province
Lower age limits apply to anyone wanting to engage in sports betting or participate in other forms of gambling. There are different levels depending on the province concerned and the full table reads as follows:
| Province | Age | Notes |
| --- | --- | --- |
| Alberta | 18 | Permitted to take part in most activities |
| British Columbia | 19 | Permitted to play Slots, Bingo, Sweepstakes and Lotteries |
| Manitoba | 18 | Permitted to take part in most activities |
| New Brunswick | 19 | Permitted to take part in most activities |
| Newfoundland Labrador | 19 | Permitted to take part in most activities |
| Nova Scotia | 19 | Permitted to take part in most activities |
| Ontario | 19 | Permitted to take part in most activities |
| Prince Edward Island | 19 | Permitted to take part in most activities |
| Quebec | 18 | Permitted to take part in most activities |
| Saskatchewan | 19 | Permitted to take part in most activities |
For full details on what is permissible in each province, please refer back to our previous section on how gambling differs between each part of Canada.
Gambling Taxes in Canada: Banking
In most cases, profits made by individual players in Canada are tax exempt. The Canada Revenue Agency (CRA) are responsible for applying tax rules and they have an important role to play when it comes to the overall gambling laws in Canada.
The one exception that proves the rule comes with physical casinos. Anyone playing at a land based casino inside Canada is effectively considered to be self employed and any profits made are treated as business income. In the same way, anyone taking part can legitimately claim some business expenses – including travel – so this is an extremely complicated section of the overall landscape.
Fortunately, every other point is clear and for online play, there is no tax to be paid back. Online sports betting is treated as a game of chance and profits are not subject to any tax.
Of course, any operator doing business here will have to pay tax to the federal government as they are legitimate businesses looking to make a profit but as far as individuals are concerned, the tax liability ranges from small to non-existent.
In terms of banking, Canadian online casinos' players have a growing set of options with which to access their online accounts. This has been a problem area with few deposit and withdrawal methods made available but that list is developing and there are far fewer issues in the present day.
The situation has been improved, in part by the presence of Canadian companies like iDebit and Instadebit. The two have been established in the world of eCommerce for some time and now they can be widely accessed by customers of Canadian sports betting sites.
If a sports betting site has these companies available that tends to be a big bonus for players as they can easily access either iDebit or Instadebit. If the customer doesn't possess an account with either of these companies, sign up is quick and the payment process is quick and simple.
Away from those two Canadian providers, there is usually a good choice of banking options available. Naturally these will vary depending on which company is involved but all sports betting players can expect to be able to deposit and withdraw using all major VISA and Mastercards.
The most popular eWallets in the gambling industry are Skrill and Neteller and these are joined by a smaller set of options like MuchBetter, PaySafeCard, ECheck, NeoSurf and EcoPayz.
If having a specific eWallet is important to you, you should be able to check on a list of payment providers by scrolling down towards the bottom of the relevant casino homepage, Alternatively, there may be a separate payments section of the casino or sports betting website while there is always the customer services option to fall back on for final clarification.
Most Important Gambling Laws in Canada: Ruling Articles of the Criminal Code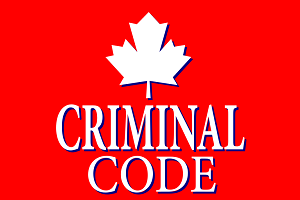 The history of gambling laws in Canada is an interesting one to follow and by tracing the timeline, we can see where the country lies today. We can start back in 1892 when the Criminal Code first came into being and it effectively banned any form of gambling (sports, lottery and casino), and made it illegal right across the country.
In stages, those restrictions were relaxed but the Criminal Code still rules the roost as far as gambling laws in Canada are concerned. Over some one hundred years since that 1892 ruling, changes took place that allowed some state run lottery games to take place. Jurisdiction was handed over to the provinces, but the landscape was largely unchanged and gambling was illegal and there were few opportunities for a wager as far as most Canadians were concerned.
That situation began to change from the mid 1990s and we can put this down to the rise of the digital age. We've seen that the Kahnawake Gaming Commission was set up in 1996 and in the same year, the very first sports betting site came online.
Canada moved to recognise this and effectively made gambling legal in 1999. This meant that Canadians could play and register with operators that provided betting services in their country and it addressed all the remaining closed areas of that 1892 act.
So, to address the specific question, what are the most important gambling laws in Canada that come under the jurisdiction of the current criminal code?
Firstly, there is that requirement that any operator setting up business to offer sports betting services inside Canada must be licensed by the government. There are strict regulations that have to be complied with and that's why there is a relatively small number of betting companies located inside the country.
The grey area involves the ability for overseas companies to set up business and to provide services to Canadian citizens. Through licensing authorities such as the Kahnawake Gaming Commission, they are able to offer this type of service.
Another important point to bear in mind is the fact that it is currently illegal for Canadians to bet on a single sporting event. To wager on sports, there must be a parlay bet that takes into account two or more selections. This is one point that continues to be debated and it may come to a stage where single selections are allowed but as of April 2020, that parlay ruling remains in place.
One more point that doesn't necessarily affect the customer relates to advertising. While gambling in Canada is technically not illegal, advertising in any form is not. This is a point that's also been open to debate but that ban remains in place as of 2020. It could be argued that new sports betting and casino operators are discouraged from opening up in Canada as a result and that may be another reason why the list of Canadian sportsbooks is relatively small.
In summary, when anyone asks is online gambling legal in Canada, the answer is yes, but it does come with a lot of provisos that we have run through extensively in this round up.