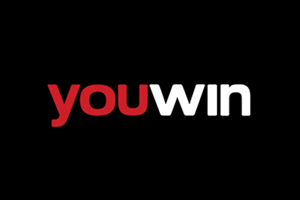 YouWin is gaining traction as one of the better gambling sites available to Canadian players. With generous promotions running year-round, excellent games from a range of providers as well as a large sports market, it certainly looks worthy of a punt.
But is it actually worth getting your credit card out and making a deposit? We've had an in-depth look at what YouWin has to offer. Check out our full review below.
Casino Bonus
It's not the most generous offer we've seen on the market, but it's solid nonetheless. We always advise taking advantage of the sign up bonuses, as with the right strategy you can usually walk away with a tidy little profit.
The bonus offered at YouWin is 250CAD on your first deposit. There's no bonus code required so every player that signs up will receive this automatically. In addition, the HD Live Casino section gives you a risk-free $CA5 offer on your first hand.
3D Slots
YouWin have placed a lot of emphasis on providing a top casino gaming experience. We were happy to see that they have some of the latest games available, of which the 3D slots are our absolute favourites.
Check out some of these:
The SlotFather: This is a cheeky spin on the classic Godfather series and they've really done everything right to mimic the gangster look and feel of the 1930s. Cool slot with several types of bonus rounds, all of which centre around you being an up-and-coming gangster.
WhoSpunIt?: The murder mystery game has been given a new lease of life in this new slot. We really like it when you can 'level up' in games, really rewarding players that stick at it.
One Stop Shop
We like the fact that YouWin offers sports betting as well as casino games. While we're usually fans of the slots and tables, we still like placing a punt on the football every once in a while.
There are plenty of markets you can choose from, with over 5000 live games a month on average. From final score to more obscure bets like first goal scorer, you can place a bet on pretty much anything you can think of. For the mathematical geniuses out there, you'll be in heaven. Complicated combination bets, 3-way handicaps, double chance and over/under bets are all easily available for players. There's certainly money to be won with these.
The odds formats that YouWin works with are decimal (EU), fractional UK) and Moneyline (US). Just alter the format in your personal settings and all matches will be shown with your chosen option.
These are just a few sports you can bet on:
Football: We mainly focus on the English Premier League, but if you fancy a game in the Eredivisie then that's possible as well!
Tennis: From Wimbledon to the US Open to more obscure tournaments, it's all there.
Basketball: Will it be the Lakers or the Spurs? Duncan or Kobe?
Ice Hockey: Wayne Gretzky hung up his skates a while ago, but there's still plenty of action on the ice.
Endorsed by Boris Becker!
We're glad to report that one of our favourite tennis stars from the 80's and 90's endorses YouWin. If you've ever watched Wimbledon on the BBC in recent years, then you'll be used to his slightly eccentric style of commentary.
In any case, regardless of whether we like Becker or not, we do like to see celebrity endorsements with online casinos. It just shows that the company is going the extra mile to add credibility to their operation and that they have the funds to invest in solid advertising.
VIP Treatment
YouWin knows how to treat its VIP customers, that's for sure. These are just some of the perks you get once you make the list:
Personal Account Manager: That's right, you get yourself your very own account manager that is there to answer any question you may have. They'll ensure you get the best gaming experience possible. Nice way to feel just a little bit like royalty.
Higher Betting Limits: Want to play the high stakes? Some betting companies have ridiculously low limits, not YouWin. As part of the VIP structure, you get to go as high as you want.
No Max Bonuses: Deposit bonuses will often be capped at say £100 or £200 per promotion. This is quite common in most online casinos, so it's nice to see that YouWin gives VIPs the right treatment.
Instant Withdrawals: Win a big one? There's no waiting involved. You'll have the money in your account within a day.
Payment Methods
All major cards are accepted, so you shouldn't have a problem getting your bets on quickly. If you don't fancy using you card, you can always use Moneybookers or Neteller.
Customer Support
YouWin offers 24/7/365 support. Want to chat with a representative on Christmas morning? It's not a problem. The support offered is lightning-quick and most issues are resolved on the spot. We've had a great experience so far, with customer service agents being on the ball and willing to help whenever possible.
If you don't want to chat, there's always email as well. The maximum response time is just 4 hours, so if you want to send a longer email detailing your request and you don't mind waiting this is a good option as well. We often get responses within an hour or two, making it a good option for support.
The only thing missing is phone support, but we don't really mind too much. We usually don't like calling (chat works just as well) and we always prefer our casinos to invest money in a superior gaming experience and extra bonuses, rather than having people available to pick up a phone. Considering you get instant support through chat, we think YouWin has its priorities in the right places.
About YouWin
YouWin as a brand is relatively new, but the company behind the website has been around for quite some time. WINunited Ltd has been operating in the online gaming industry since 2005. It's a reputable firm that's licensed by Malta Lotteries and Gaming Authority (LGA). They're also fully regulated, which gives you that peace of mind you want when depositing money online.